Recently, Activision Blizzard has confirmed through an official announcement that for the reloaded Season 4, there will be a special collaboration with The Boys for Warzone and MW2.
CoD Announces Collaboration with The Boys for Warzone and MW2
Despite Season 4 not performing as well as expected by the gaming community, Vondel has received many positive feedback from fans. In addition, Activision Blizzard is currently focused on creating Call of Duty for 2023, which has been handed over to Sledgehammer Games and presented to NBA players at the professional level.
However, Modern Warfare 2 and Warzone are still active and have their sights set on the release of Season 4 Reloaded, which is scheduled for July. This reloaded season has all fans in anticipation, and finally, the game developers have made an official announcement revealing some details.
According to Activision Blizzard's special announcement, CoD has confirmed the collaboration with The Boys. This collaboration will appear soon in multiplayer and battle royale with a set of skins. Those in charge of representing the successful series of the game are:
Homelander
Starlight
Black Noir
Well, well, would you look who it is. Taking a lil break from his mission overseas to wreak some havoc in @callofduty. pic.twitter.com/JXru5sUEbs

— THE BOYS (@TheBoysTV) July 10, 2023
The protagonists of The Boys come to Call of Duty
At the moment, the game developers have not revealed all the details of their collaboration with The Boys. However, it is speculated that each character above will have a unique collection of weaponry.
In the case of Black Noir, he is expected to arrive with a unique melee weapon. In addition, the skins that will appear in the game are an exact reproduction of the characters we have seen in the Amazon series.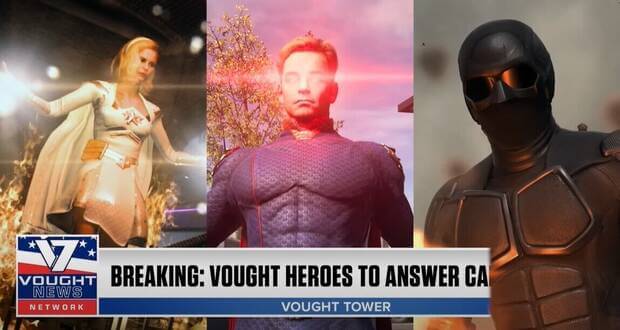 On the other hand, the community speculates that in addition to the skins, there will also be some themed events, as has happened on previous occasions within the game.
Start of CoD Season 4 Reloaded
The start of Season 4 Reloaded is set for July 12. Multiplayer and free-to-play will add new maps and other features during that period.
The end of Call of Duty: Warzone 2
Despite initially looking like it could compete with its predecessor, Call of Duty: Warzone 2 has become a disaster. Given that the first Warzone was released during the Covid-19 quarantine, it was clear that the results would be different. Overall, Warzone 2.0 is substantially larger and more realistic than the original Warzone game.
On the other hand, game fans will be in luck because Activision's latest title has a realistic aesthetic. It follows the popular Call of Duty: Modern Warfare 2, which has yielded interesting sales and activity statistics. Warzone's new existence may not be as fantastic as the previous one, but that doesn't mean it isn't really good.