The seventh installment of Riot Games' amateur league is revving up with a focus on in-person events and forging a more robust gaming community.
---
A Fresh Start to Riot Games' Amateur Competition
On October 26, Riot Spain and GGTech unveiled the upcoming season for Circuit Storm, the grassroots competition for games like League of Legends, Valorant, and Wild Rift. Now in its seventh iteration, this season promises fresh changes in the calendar system, but the emphasis remains on live events and cultivating an extensive fan community.
---
Live Events: The Heart of the Competition
While no specifics were shared regarding the exact locations for the live public events, these are crucial for teams to earn requisite points, propelling them to higher-level competitions. Intriguingly, Granada Gaming stands out, having been contested even before the official announcement.
---
A Format Twist Inspired by LoL Worlds?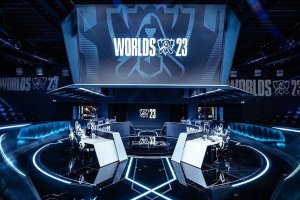 This season's spotlight was undoubtedly the shift to a "Cup" format, akin to what Riot has adopted for the League of Legends Worlds. Organizers from both Nexo and Radiante have clarified that this is merely a serendipitous coincidence. Decisions on the format were made even before the LoL World Championship details were public.
Set for November, the format change won't affect the Hextech Series for League of Legends and the Clutch Series for Valorant. However, in the Wild Rift sphere, the Hextech Series will adopt this fresh format. Upon wrapping up their competitive stretches, First Division teams will spar with four squads from lower tiers in a locked-down battle to claim the new Wild Cup.
---
Sustaining the Spirit of Circuit Storm
"Retaining the essence of the Nexo and Radiante tournaments is a priority for us. Both the Hextech and Clutch Series are pivotal to the competition and are packed with exciting updates," Jesus Iglesias, the project manager for Circuit Storm, elaborates. "Moreover, the Wild Rift structure is set for a revamp, combined with new online and offline stops to amplify the Circuit Storm thrill."
---
From Humble Beginnings to a European Benchmark
Reflecting on their journey, Orlando Palai, competitive experience & partnerships manager EMEA for Riot Games, remarked, "We started as a startup five years ago. Spain has now emerged as the guiding star for Circuit Storm's expansion across Europe. Our growth, our current stature, owes much to GGTech. They've been our steadfast partner, enabling us to reach these heights."
Underscoring the significance of the community for their tournaments, Palai added, "One of our paramount goals for this Circuit Storm edition is to nurture and expand our community. We've initiated several endeavors to bring the live competition closer to all players and be accessible in as many venues as possible to engage with our ardent fans."
---
Riot Update: Great Changes in the Amateur Esports Competitions
The 23/24 season of Circuit Storm seems poised for a transformative journey. The blend of established traditions and new innovations could redefine the competitive landscape, emphasizing community engagement and thrilling on-ground action.