This year, EA Sports launches its new football game license, which will probably debut in September and from which we can anticipate modifications and innovations to improve the saga's formula.
The saying "The king is dead, long live the new king" could be especially appropriate for football simulators this year, as EA Sports, the company that created the FIFA saga, will officially stop using the International Football Federation's name as of July to acquire its license.
Currently, not many details are known about EA Sports FC 24. It is speculated that it will be released at the end of September and that Erling Haaland, the Manchester City striker, will most likely appear on its cover.
Undoubtedly the gaming community is looking forward to the arrival of the new football simulator, but until the game is released, let's talk about some changes that EA Sports FC 24 should implement to surpass FIFA 23.
Changes that EA Sports FC 24 should implement to surpass FIFA 23
Goalkeepers
Goalkeepers and the search for balance in their reactions are other aspects that FIFA 23 needs to improve. Sometimes they are true geniuses, and other times they make stupid mistakes that leave us in a precarious situation and cost us a match. Both FIFA and eFootball have worked hard in recent years to improve goalkeeper behavior and offer smoother movements with new animations, but neither has been successful.
So we would love to see goalkeepers in EA Sports FC 24 react more naturally to shots, passes, and all moves, and especially react better to overhead balls, decide to come out to intercept a ball when it's their turn, and not make so many mistakes when they have to control the ball.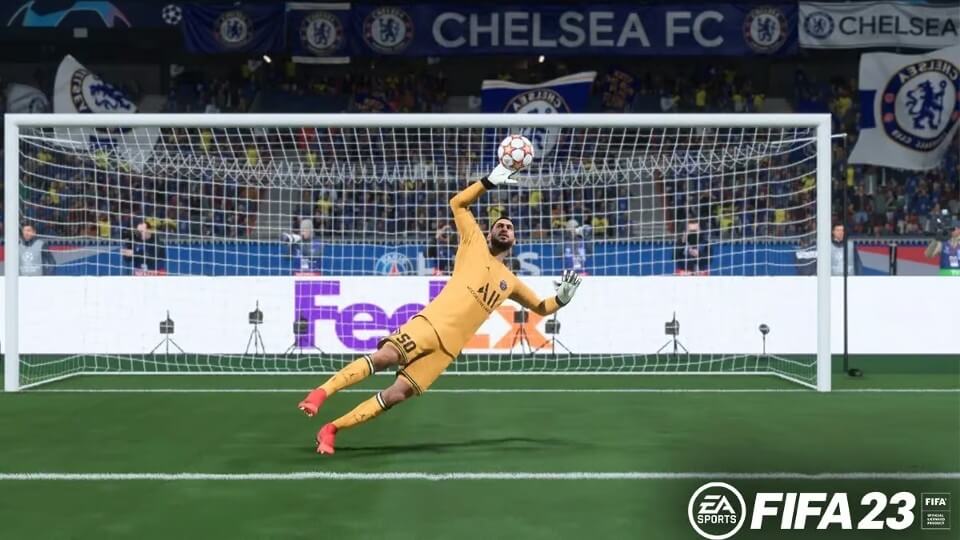 The refereeing
Referees are one of the biggest problems that practically all FIFA players have. It's probably one of the most complicated things to execute during a football match. Still, it's one of the most obvious transitions from one narrative to another, and viewers will certainly appreciate it.
This year, it will be interesting to see how football matches adapt to the new rules, in addition to the fact that referees will be asked to assess fouls or cards more accurately. More importantly, it will be interesting to see how they adapt matches to the likely change in the offside system, which has the potential to alter both real and virtual football completely.
New game modes
While we can't argue that the FIFA saga has few game modes, FIFA 23 has shown itself to be a very unambitious and continuous product, with few new additions to the traditional modes and no added significance in this regard.
On the one hand, we would love to have fresh experiences or the return of familiar ones, such as the story mode or perhaps a game mode that allows us to review the career of a player or a team to get into their skin and relive encounters, tournaments or historical rivalries. On the other hand, the game developers could include notable changes to all modes, from manager to FUT. These changes would be something that players would appreciate.