The curtain is slowly drawing on Modern Warfare 2, paving the way for MW3. With this transition, a burning question arises among the players: Will Warzone evolve into Warzone 3? Here's everything you need to unravel about this.
Warzone's Evolution Alongside Modern Warfare
Starting from the inception of Call of Duty Modern Warfare in 2019 up to its latest iteration, Modern Warfare 2, Warzone has paralleled its growth, absorbing a plethora of content via integration. The debut of Warzone 2 in November 2022 kept the game's community on their toes, eagerly anticipating fresh content in the battle royale. Patches, updates – the game's content is ever-evolving. This constant dynamism has sparked curiosity among many: Is Warzone 3 on the horizon?
Is Warzone 3 Under Development?
Here's a short answer: No. We won't witness the rise of Warzone 3 accompanying Call of Duty: Modern Warfare 3. In fact, the tag "Warzone 2" has been shelved, with Activision rebranding it as simply the "new Warzone". Activision seems to be endorsing an all-encompassing strategy where Warzone undergoes updates based on the parent game.
Originally, Warzone 2 got its moniker alongside the release of Modern Warfare 2 during the game's fourth season. However, not long after, Activision made a U-turn, reverting the name back to Warzone.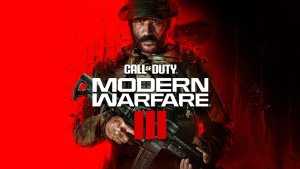 On top of this naming shuffle, the original Warzone iteration underwent a name transformation to "Warzone Caldera". It's been officially announced that this version will see its end on September 21.
Although "Warzone 3" might sound like a logical progression aligning with Modern Warfare 3, the sealing off of the original game and the recent name revamps hint that the upcoming version might steer clear from a numerical designation, potentially maintaining its current name.
Activision Decide
For now, immerse yourself in the world of Warzone. Should Activision decide to introduce a twist in the naming game, we've got you covered.