Call of Duty (COD) has a legacy that many gamers are familiar with. Over the years, it has consistently delivered impressive gameplay, storylines, and graphics. As we approach the launch date of "Call of Duty: Modern Warfare 3", let's dive into every detail, mode, weapon, and system requirement that avid gamers need to know.
Release and Accessibility
Slated for a worldwide release on November 10th, COD: Modern Warfare 3 will be accessible across various platforms, including PlayStation consoles (PS4 and PS5), Xbox devices (Xbox One, Xbox Series X/S), and PCs, facilitated by both Steam and Battle.net platforms.
However, early birds who have pre-ordered any digital version are in for a treat. They'll gain early access to the campaign from November 2nd.
Game Editions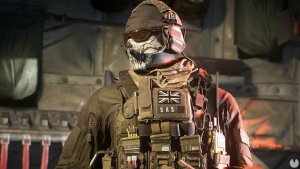 Sledgehammer Games have streamlined the choices for gamers with just two distinct editions:
Standard Edition:
Base game access
Operator Lockpick package
Early campaign access
Vault Edition:
Modern Warfare 3 game copy
Sworn enemies operator package
Lockpick Operator package
Soul Reaper weapon blueprint
Pair of weapon chests
Battle pass with Black Cell, an additional 1,100 CP, and 50 level passes
Advance campaign access
The Campaign Plot
The narrative continues from the events unfolded in MW2, released in 2022. Iconic characters, Captain Price, Ghost, and Soap are set to unite once more against their nemesis, Makarov. This arch-villain from the original Modern Warfare trilogy, although absent in the 2019's Modern Warfare, is anticipated to resurface, complicating our heroes' journey.
In a novel move for COD, players will encounter what the creators term as "open combat", paving the way for missions that aren't strictly linear, thus hinting at a more open-world centered gameplay.
Multiplayer Domain
From November 10th, players can immerse in the multiplayer mode of Modern Warfare 3. At its debut, the game will showcase 16 remastered maps from Modern Warfare 2 (2009), including favorites like Afghan, Favela, and Terminal. Seasons are projected to introduce a plethora of new maps. Additionally, four large-scale maps are promised, accompanied by the confirmed mode, WWII War.
PC System Requirements
Ensuring optimal gameplay experience requires adequate system specifications. Below are the minimum and recommended PC requirements:
Minimum Requirements:
OS: Windows 10 (64-bit, latest update)
CPU: Intel Core i5-6600 or AMD Ryzen 5 1600
RAM: 12GB
Graphics: NVIDIA GeForce GTX 970 / GTX 1650 or AMD Radeon RX 480
VRAM: 3GB
Storage: SSD with 65GB (25GB if COD HQ is downloaded)
Recommended Settings:
OS: Windows 11 (64-bit, latest update)
CPU: Intel Core i5-6600 or AMD Ryzen 5 1600
RAM: 16GB
Graphics: NVIDIA GeForce GTX 1070 / RTX 3050 or AMD Radeon RX Vega
VRAM: 6GB
Storage: SSD with 65GB (25GB if COD HQ is downloaded)
A Game you Won't Want to Miss!
With the anticipated release of Call of Duty: Modern Warfare 3, gamers worldwide can expect a rich and immersive experience, given the legacy of its predecessors. Ensure your system is up-to-date with the mentioned requirements and get ready for a riveting adventure.