ByteDance, the Chinese parent company of TikTok, is reportedly in early-stage discussions to sell its subsidiary Moonton, the developer behind the widely popular mobile MOBA game, Mobile Legends: Bang Bang. This potential sale, as reported by Reuters, includes talks with a Saudi Arabian-based firm, although no official agreement has been finalized.
Background of Moonton's Acquisition
ByteDance's acquisition of Moonton in 2021, valued at approximately $4 billion, marked a significant move in the mobile gaming industry. Moonton is most recognized for Mobile Legends: Bang Bang, a leading title in the mobile esports arena worldwide.
Mobile Legends' Esports Dominance
Mobile Legends boasts a robust competitive ecosystem, particularly in Southeast Asia, with franchised professional leagues in the Philippines and Indonesia. To illustrate the game's esports popularity, five of the top ten most-watched esports events in 2023 were MLBB tournaments.
ByteDance's Recent Business Moves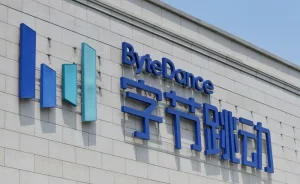 ByteDance's contemplation to potentially sell Moonton aligns with their strategy to concentrate on their core business. This follows recent developments, including layoffs at a ByteDance-owned VR headset manufacturer and the closure of 101 Studio, their gaming development arm, last year.
The Broader Context in the Gaming Industry
The potential sale of Moonton arrives amid a wave of major acquisitions in the gaming sector, such as Microsoft's purchase of Activision Blizzard and Savvy Games Group's acquisition of Scopely. This context highlights a dynamic period of consolidation and strategic realignments in the industry.
ByteDance's Strategic Shift: Focusing on Core Business
ByteDance's decision to potentially offload Moonton could mark a significant shift in the mobile gaming landscape, reflecting broader trends in the industry. For enthusiasts and stakeholders, this development warrants close attention as it unfolds in the competitive world of gaming business.