Valve has recently released the stickers for the latest CS:GO Major, the pass, and some extras. Although the Paris Major is comparable to previous tournaments, this Major has a stronger emotional connection with both players and fans of the game. Since its launch, the most popular shooter game drastically changed the genre of multiplayer video games will end after this championship.
It is important to note that Valve has made countless mistakes, including numerous updates over the years. Some of these updates were a simple experiment; however, they also came to work, staying in the game. On the other hand, some of these experiments had many bugs, and the developers had to scrap them.
In addition, in the game, there have also been typos in some player names, team logos do not match, or some other errors in the rosters. So, this last Major is no different; we have also seen some sticker errors.
Today we will give you a summary of all the errors that have been found in the stickers of the Paris Major.
Bugs in the new stickers of the latest CS:GO, Major
As mentioned, Valve has made mistakes related to items in major tournaments that fans do not overlook. For this Major, the entire community was eagerly awaiting the release of the stickers, and once they went public, they quickly saw that several mistakes had also been made.
However, developers usually don't take long to fix these errors.
List of bugs
Skor
One of the bugs the community has most criticized is that of Skor; the player has received a sticker for the team TheMongolz. However, it is important to note that this player is not selected in the current player roster. In other words, Skor will not be present at the last Major, which makes the player ineligible for stickers in this tournament.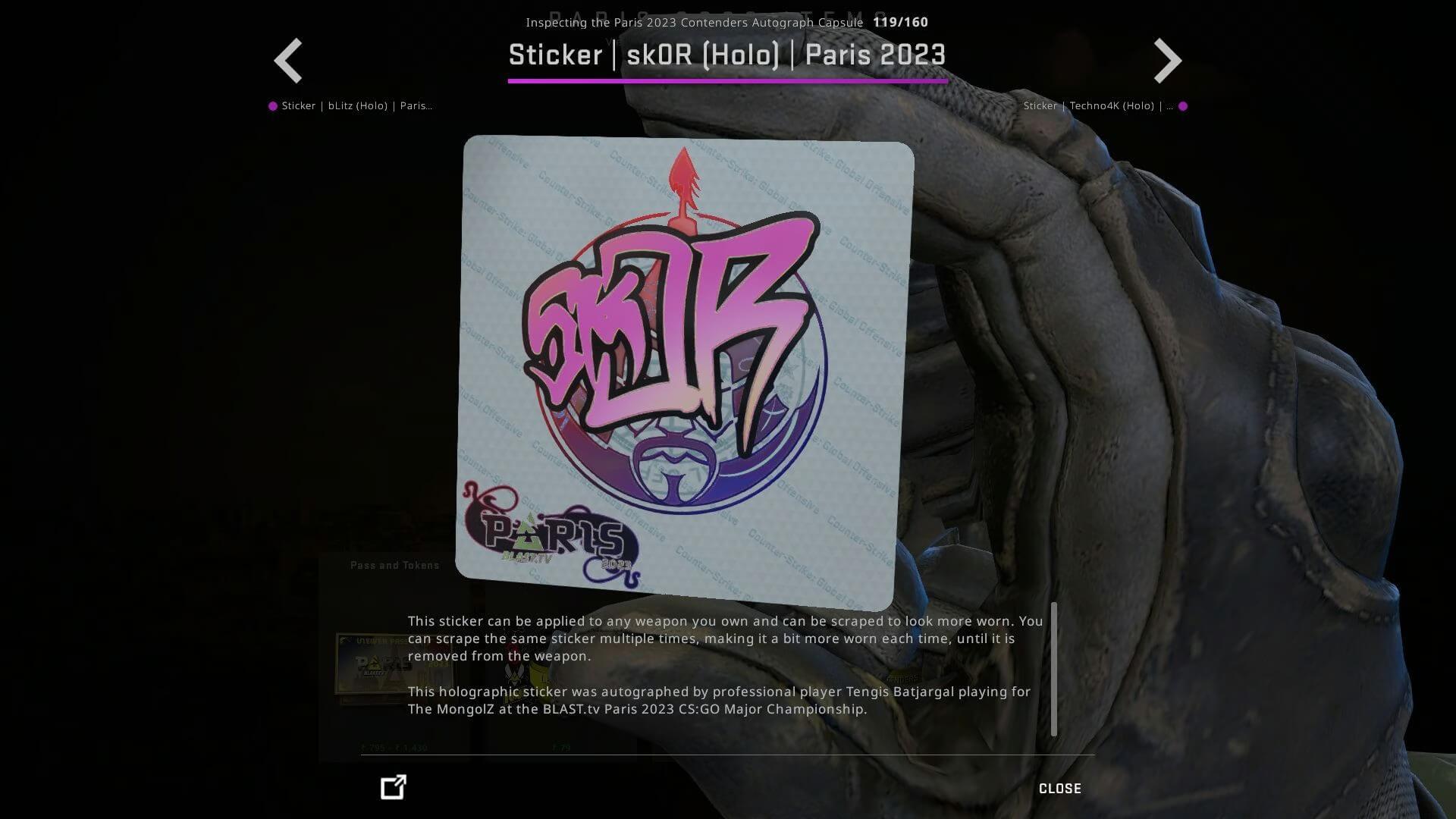 Nawwk
Another important mistake, especially for Tim Jonasson fans, is that the player's alias is spelled incorrectly.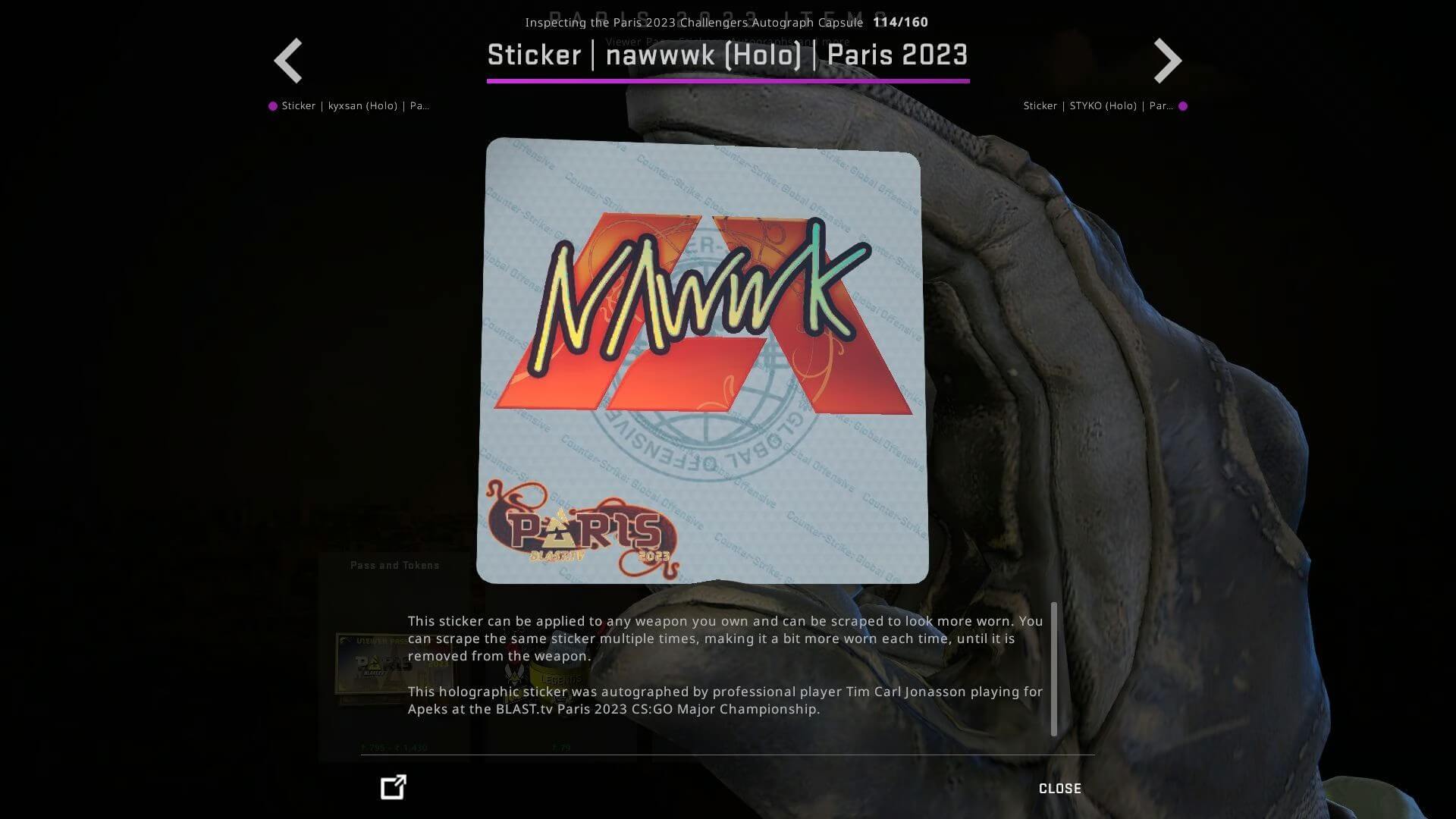 Cruc1al
Another bug that has caught the attention of many game fans is that Joey Steusel's alias is not spelled correctly.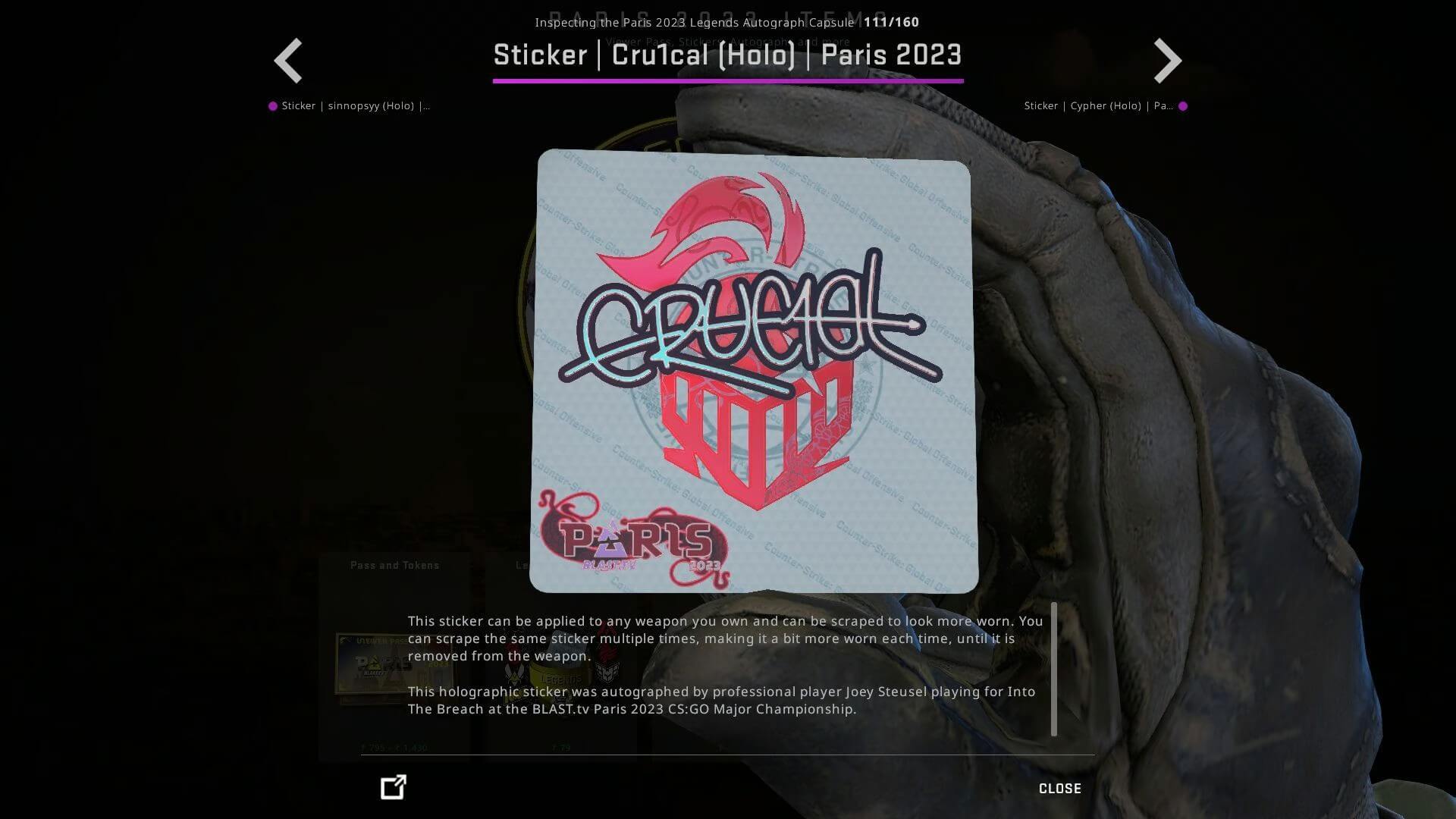 These are some of the errors that were found on the new Paris Major stickers. It is important to comment that these errors can be easily fixed.
On the other hand, for a long time, the community of fans of the game has been feeling great enthusiasm for everything that will happen this last Major, despite feeling a little nostalgic because it is the last tournament where CS:GO will be played.
Let's remember that we are just a short time away from the exciting adventure of the CS:GO, Paris Major. The tournament will take place from May 8 to 21.