In a thrilling five-game series, BLG has outplayed Gen.G with a score of 3-2, securing their spot in the semifinals of League of Legends Worlds 2023 against Weibo Gaming.
A Semifinal Clash for the Ages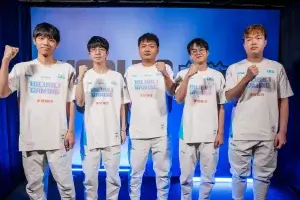 As the League of Legends World Championship advances, the stakes get higher and the games more intense. BLG's narrow victory over Gen.G in the quarterfinals has paved their way to a highly anticipated matchup against Weibo Gaming in the Worlds 2023 semifinals. While Gen.G exits the championship, their defeat adds to a growing list of international upsets.
The excitement of Worlds is undeniably escalating, especially after the quarterfinals kickoff which saw Weibo Gaming dominate NRG in a clean 3-0 sweep. The BLG vs. Gen.G face-off promised even more drama, considering the caliber of the contenders. Despite BLG's struggle in the Swiss Stage, they entered the series on an even keel, quickly gaining a 2-0 lead, shocking fans and analysts alike. XUN, BLG's standout performer, led the charge in two sub-30-minute games.
Gen.G, on the brink of elimination, found salvation in Doran's Aatrox, staging a heroic comeback to level the series at 2-2. The final game was nothing short of heart-stopping, ending in a victorious 3-2 for BLG.
BLG's Road to Victory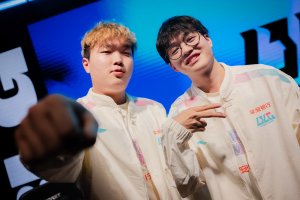 The series began with a power play by BLG, who gained an early advantage with tactical precision and XUN's exceptional jungling. Despite Gen.G's efforts, BLG's early leads in the first two games were insurmountable. The third game saw a shift in momentum as Gen.G clawed back from the brink, displaying their championship DNA.
The Deciding Factors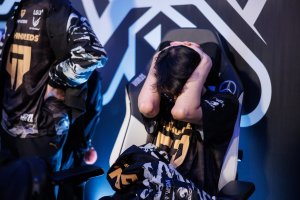 BLG's strategy pivoted in the fourth game, where they aimed to seal their victory. However, Gen.G's botlane rose to the occasion, showcasing their prowess and pushing the series to a decisive fifth game. In the final bout, it was a battle of wits and willpower, with BLG eventually clinching the win.
Looking Ahead: BLG vs Weibo Gaming
With this victory, BLG not only cements their position as a formidable force but also guarantees an LPL representative in the finals. The upcoming clash with Weibo Gaming is set to be an epic encounter, with high expectations for another series full of strategic depth and individual brilliance.
For fans eager to catch every moment of the championship, LoL Esports remains the go-to platform for live action and updates.
THE WINNING MOMENT: pic.twitter.com/JZT3iM53OF

— LoL Esports (@lolesports) November 3, 2023
Worlds on Fire!
As Worlds 2023 draws nearer to its conclusion, BLG stands as a beacon of unpredictability and resilience. This semifinal win is more than just a victory—it's a narrative of overcoming the odds, defying expectations, and the relentless pursuit of excellence. Don't miss the next chapter of this electrifying tournament, where history will be made and legends forged. League of Legends esports