Since its launch in 2020, VALORANT has captivated players globally. In this competitive realm, enhancement and adaptability are crucial. A fundamental tool for progression is VALORANT trackers, offering detailed statistics and game analysis.
Tracker.gg: Your Statistical Dashboard
Tracker.gg stands out for its ability to provide a comprehensive overview of your crucial statistics. Here, you can monitor elements like weapon usage, headshot accuracy, and KAST (kills, assists, survival in rounds). It's particularly beneficial for players aiming to refine specific aspects of their gameplay.
Advantages:
In-depth analysis for VALORANT and other games.
User-friendly interface.

Blitz.gg: The All-Encompassing Platform
Blitz.gg extends beyond mere statistical tracking. It provides key metrics such as KDA and win rate, along with detailed agent-specific analysis and match history. Comparing your stats with friends or elite players is another standout feature.
Considerations:
Best suited for experienced players.
Potentially overwhelming for newcomers.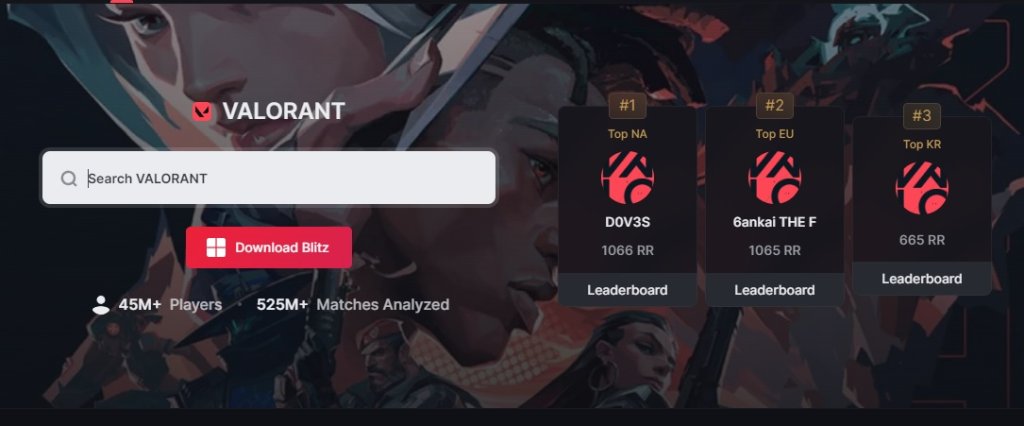 Dak.gg: Streamlined and Accessible
Dak.gg offers a more straightforward and lightweight experience. Ideal for those who prefer not to overload their devices with extra apps, as it doesn't require downloads. It delivers essential stats to understand your gameplay style and areas for improvement.
Limitations:
Fewer features compared to other trackers.
Not available in Spanish.

How to Utilize VALORANT Trackers
Using these trackers is straightforward. Most sync with your Riot Games account, ensuring easy access to your data. Some trackers necessitate downloading an app for a richer experience, possibly providing in-game assistance.
Installation Steps:
Visit the tracker's website.
Click on "Download" and follow the instructions.
Open VALORANT and check if the tracker is functioning correctly.
Mastering VALORANT in 2023: The Essential Guide to Top Trackers
VALORANT trackers are indispensable tools for any player seeking improvement. Whether you prefer a comprehensive platform like Blitz.gg or something simpler like Dak.gg, these trackers will provide the necessary data to elevate your gameplay in 2023.