Thrilling Duel: BDS vs. PSG Talon
The 2023 World Championship brought us one of the most exciting matchups in League of Legends esports history. Against all odds, team BDS secured a spot in the Swiss phase after defeating the favorite, PSG Talon, in a best-of-five series that had fans on the edge of their seats.
Overwhelming Start by PSG Talon
Unexpectedly, PSG Talon kicked off the series impressively, clinching both the first and second matches. With a 0-2 lead, the Asian team seemed to have a secured pass to the next phase. However, the third game proved that in esports, nothing is set in stone.
BDS: Resilience personified
Just when it looked like PSG had everything under control, a series of wrong decisions and impulsive plays cost them their lead. BDS, seizing this opportunity, started an epic comeback which culminated in victories in the third and fourth games, taking the series to an exhilarating fifth match.
ADAMMMMMMMMMMMMMMMMMMM#BDSPOWER | #Worlds2023 pic.twitter.com/RNow6MvvnO

— Team BDS (@TeamBDS) October 15, 2023
Decision in the fifth game: emotions running high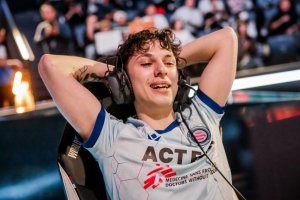 The last game of the series wasn't just the most thrilling, but also the most crucial. With everything on the line, both teams clashed in a titanic duel lasting over 45 minutes. But it was Adam, with his standout performance with Darius, who led BDS to victory, confirming the first "Reverse Sweep" of the 2023 World Championship.
What's next in Worlds 2023?
The anticipated Swiss Phase will start soon, promising more thrills and unforgettable matchups. In this stage, teams will face off in a series of best-of-one matches, with pairings being determined by frequent draws. In the end, teams will measure up in a best-of-three series to determine who progresses and who says goodbye to the championship.
Casters from all over the World react to BDS vs PSG Talon last teamfight! #Worlds2023 pic.twitter.com/E8uWLVJP2d

— Team BDS (@TeamBDS) October 16, 2023
The Battle for the World Championship
The 2023 World Championship has once again shown why League of Legends is one of the world's most popular esports. With teams like BDS proving that giving up is never an option, and with favorites like PSG Talon getting caught off guard, this edition promises to be unforgettable. Don't miss a second and follow all matches to experience the full excitement.