In an exhilarating merger of universes, Ash Williams, the infamous demon hunter from Evil Dead 2, is now a part of the Call of Duty world. For fans who ever dreamed of watching this iconic character take on zombies and operators alike, this collaboration makes that dream a reality.
The King's Arrival
Gone are the days when Ash chased the Deadites in that secluded cabin in the woods. Now, he's set his sights on new targets: the unpossessed operators and zombies in CoD: Modern Warfare II and Warzone. But while the enemies have changed, his tenacious spirit remains untouched. As Ash himself would say, "Hail to the king, baby."
The Ultimate Collector's Pack
The collaboration doesn't just stop at introducing Ash as a playable character. The exclusive bundle, now available in the game store, offers a plethora of cosmetics rooted deeply in Evil Dead 2 lore. Here's a detailed look at what you'll receive:
Motosierra Weapon Charm: A reminder of Ash's relentless battle against the Deadites.
Ash Operator Skin: This isn't just any skin. Fans will recognize Bruce Campbell's original voice lines in English, ensuring an authentic Evil Dead experience.
Deadite Weapon Decal: Showcase your allegiance to the horror classic.
Diabolical Death Emblem: Wear it with pride.
Devil's Awakening 2 Loading Screen: Set the mood right from the start.
Boomstick Weapon Blueprint (Lockwood 300): Ash might not have his iconic horizontal double-barreled shotgun, but this comes close.
Incredible Weapon Blueprint (Kastov 762): Because when hunting demons, you need the best in your arsenal.
The pack, brimming with nostalgia and top-tier content, is priced at 2400 CoD points. And to add icing on the cake, all these items will also be usable in the upcoming Modern Warfare III.
More Than Just Ash
Remember, Ash Williams is just one of many in a series of collaborations featured in La Maldición event of Modern Warfare II and Warzone. Other formidable characters making appearances include Alucard, Lilith, Skeletor, Spawn, and soon, Inarius. All these characters, along with their unique cosmetics, are set to grace Modern Warfare III as well.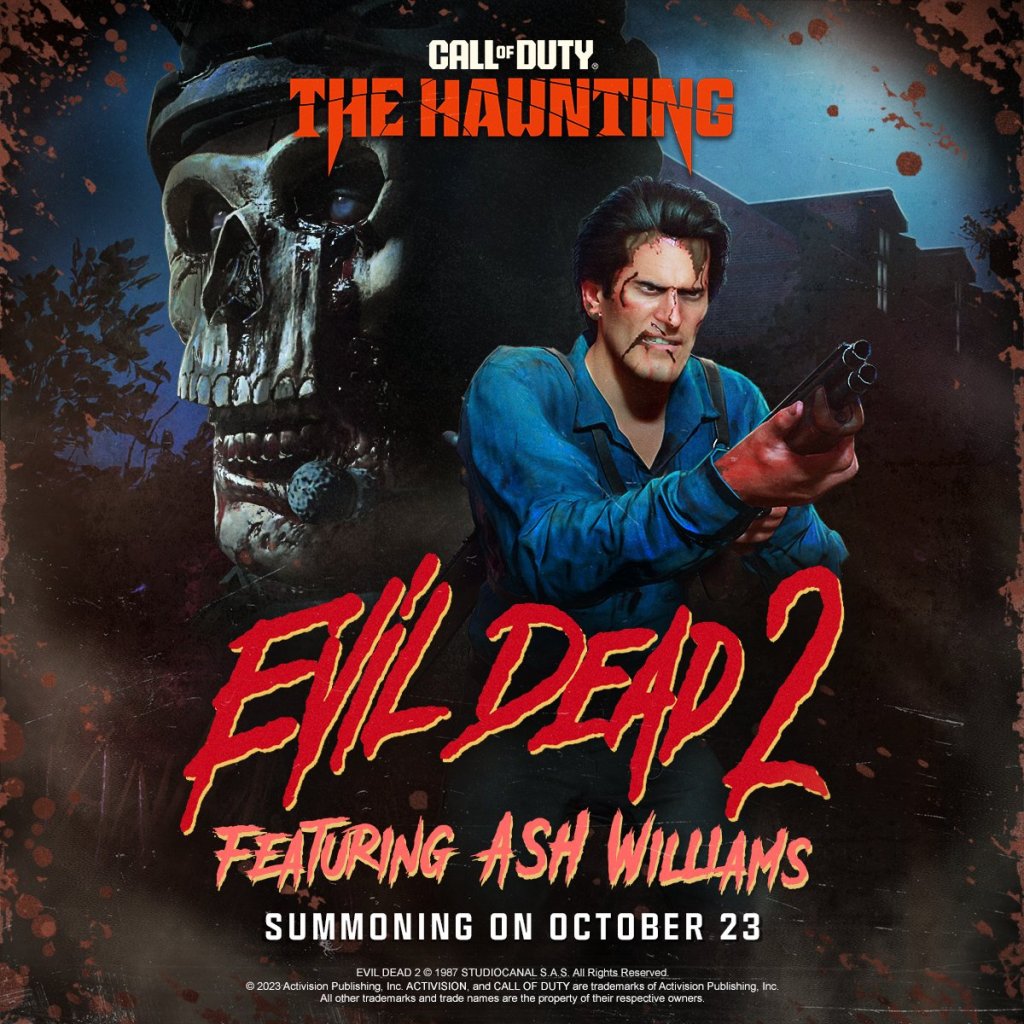 While the absence of Ash's quintessential chainsaw and shotgun might be a tad disappointing for some, this collaboration is a feast for both Evil Dead aficionados and CoD enthusiasts. The union of these two worlds promises not just thrilling gameplay, but also a nostalgic trip down horror lane.