In the ever-evolving world of esports, Apex Legends has once again ignited discussions with its forthcoming updates for Season 19. Notably, these changes, from map adjustments to a new legend introduction, have already resonated with many pro players and streamers. Delve into the particulars, the commendations, and the criticisms as we explore what Season 19 promises for the Apex community.
Revamped Storm Point Map
The Storm Point map revisions have taken the spotlight. These changes, which involve nearly 50% of the map, include newly introduced Points of Interest (POI) and substantial modifications to existing ones. 100Thieves streamer NiceWigg applauded the updates, stating on X, the new-age successor to Twitter, "Storm Point changes 10/10. Every bad POI made amazing" on Oct. 26. Among pros, this sentiment is echoing loudly, marking it as the most applauded change.
Played Season 19 early:

-Storm Point changes 10/10. Every bad POI made amazing.
-Conduit has tons of potential DURING fights
-Bangalore changes dont feel too rough (Bang mains 😭)
-Ranked improved but still work to be done
-Gun Meta feels the same

My thoughts 🫡

— 100T NiceWigg (@NiceWigg) October 26, 2023
The Divisive Ranked Overhaul
Ranked play in Apex Legends has consistently been a hot topic. The announcement of changes in the ranking system of Season 19 has been met with divided opinions. Key alterations involve promotional trials that players must overcome to ascend from one ranked tier to another. This means players will undertake specific missions in their subsequent five matches, such as finishing among the top 10.
Furia's coach PVPX expressed displeasure, succinctly noting, "Ranked changes are awful." Conversely, NiceWigg acknowledges potential improvements, albeit emphasizing there's "still work to be done."
Balance Changes: A Game of Wait-and-See
Balance shifts in gameplay are often met with trepidation and this season is no exception. Predicting their impact is notoriously tricky. As the meta undergoes its inevitable transformation, the community will likely require a week or more to adapt and recalibrate strategies.
The Awaited Cross-Progression Feature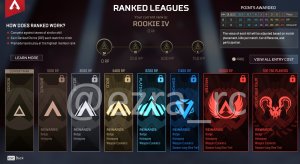 Season 19 isn't just about changes to gameplay. It's also introducing an eagerly awaited feature: cross-progression. Players can now seamlessly transition across platforms, retaining their collectibles and legend unlocks. Streamer Noko encapsulates the general optimism, remarking, "This actually might be 'the season'." The highlight for many, aside from the praised Storm Point amendments, is this introduction of cross-progression.
The Dawn of Ignite
Labelled 'Ignite', Season 19 is set to launch on Oct. 31. In tandem with the myriad changes, a fresh battle pass will be unveiled. Hence, players have only a limited window to wrap up their season 18 challenges.
This might be the season
As with any season transition in Apex Legends esports, Season 19 brings anticipation, excitement, and naturally, some reservations. The revamped Storm Point map and the introduction of cross-progression are definitive highlights. However, as the community adapts to the ranked and balance changes, only time will tell if Season 19 truly lives up to its "Ignite" moniker. For players, streamers, and fans alike, the journey ahead promises to be a thrilling one.