The off-season of the Apex Legends Global Series (ALGS) is witnessing unprecedented roster changes. As teams prepare for the next year's Pro League, the esports landscape is seeing a reshuffle, with numerous players seeking new opportunities, teams undergoing transformations, and several organizations exiting the scene.
ALGS Roster Changes: A Wave of Movement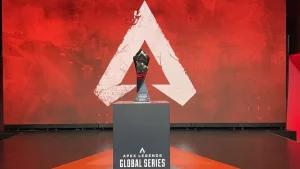 A significant number of renowned players have entered free agency, marking a substantial shift in team dynamics across regions. These free agents are not just limited to their home regions, with many open to relocating for the right opportunity.
Notable Free Agents
EMEA: Zaine, K4shera, PostKill, and others
North America: Sweetdreams, Nafen, StayNaughty, among others
South America: artiNN1, B1N, Elysium
APAC North: MatsuTasu, Whisper, Meltstera, and more
APAC South: Wey, Fussy, Prycyyy
Fnatic Announces New Roster
In a significant move, Fnatic has revealed its new roster for the APAC North, featuring Satuking, Lykq, and YukaF, indicating their readiness for the upcoming challenges.
Pro League Slot Requirements
To retain their Pro League spot, teams must have at least two players from the original qualifying team. Failure to meet this criterion will push teams to compete in the Pre-Season qualifiers. Additionally, there are two spots reserved per region for EA invitation.
Teams Undergoing Changes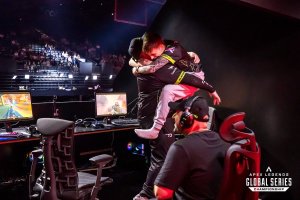 Several teams, both old and new, are experiencing changes in their rosters. Teams that have secured their Pro League spots are especially under the spotlight as they gear up for the next season.
Newly Formed and Reformed Teams
EMEA: Team o7, Forge, Greggs, Nessy, Vexed, UAIM
North America: Native Gaming, DNO, Already There, Moist Esports, Sentinels
Note: Moist Esports has relocated to North America and received a Pro League invite.
Teams Changing Organizations
Amidst these shifts, some players are parting ways with their organizations but plan to continue as a team. This segment includes teams like N3LAS, Mereelj, and StrafingFlame, who are seeking new banners to compete under.
Organizations Exiting ALGS
It's a bittersweet moment as prominent organizations like NRG, ACEND, Noctem, and others announce their departure from ALGS. This move will undoubtedly impact the competitive scene, leaving gaps that new and rising teams may fill.
Stay Updated!
As the ALGS gears up for its next season, these roster changes are crucial in shaping the future of the competition. Teams and players are adapting to the evolving landscape, setting the stage for an exciting season ahead. The shifts and movements promise a dynamic and unpredictable ALGS, making it a must-watch for esports enthusiasts.