It has recently been announced that Esports Charts is teaming up with Amazon's Alexa to offer all its users real-time information. Esports fans can now ask Alexa when is the next CS:GO tournament. And they'll get an updated answer.
Amazon and Esports Charts team up to offer real-time information
According to the information, Esports Charts will allow Amazon's Alexa access to its large database. Thanks to this collaboration, all esports fans can ask Alexa for the latest news from this industry. Best of all, it will include details of all tournaments and current information on each competition worldwide.
From now on, users can ask Alexa about topics related to the schedules of the most important tournaments, for example. You can also ask her where the next VALORANT tournament will be held, as well as all esports-related news.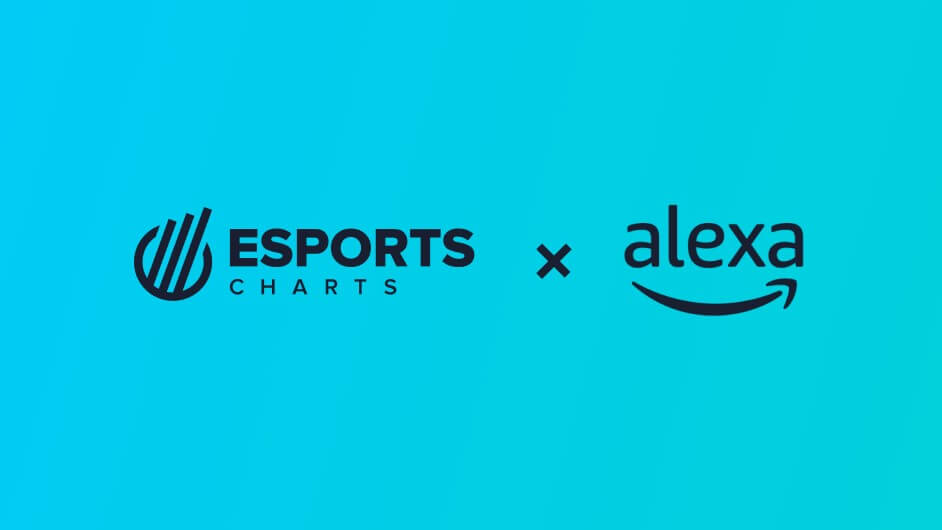 Comments on the partnership between Esports Charts and Amazon
Esports Charts CTO Ihor Kryvych has stated the following:
"By making our extensive database on esports accessible through Amazon's Alexa, we are taking an important step towards making information about this industry increasingly accessible to everyone."
On the other hand, Kryvych also commented that this collaboration between Esports Charts and Amazon aims to promote the openness of esports knowledge. Undoubtedly, Amazon and Esports Charts work hand in hand, making it easy for esports fans to keep updated with all the industry details.
About Esports Charts
Esports Charts was born out of the need for a comprehensive and reliable source of esports statistics. The esports industry, which has grown exponentially, had a void in the market for detailed, accurate, and timely data. Esports Charts filled this void, allowing users to access statistics and analysis related to esports tournaments and streams.
Esports Charts offers various services, such as audience statistics, tournament analysis, and stream analysis. The platform provides data on the number of viewers, the maximum number, and the average number of viewers for each tournament or stream. It also provides data on the duration of the tournament or broadcast, the game played, and the platform used.
Esports Charts also provide detailed analysis of viewer demographics such as age, gender, and location. This data is invaluable to tournament organizers, sponsors, and advertisers, who can use it to target their marketing efforts effectively.
Esports Charts made itself known by analyzing the League of Legends World Championship 2016. This event, one of the most important on the esports calendar, was the perfect platform for Esports Charts to showcase its capabilities. The platform provided detailed analytics on the tournament's audience, including the maximum number of viewers, average number, and tournament duration.
Since then, Esports Charts has provided invaluable data and insights to the eSports industry. The platform has become an essential tool for tournament organizers, sponsors, and advertisers, who rely on its accurate and timely data to make informed decisions.