Do you want to strengthen your FUT team in EA Sports FC 24 without breaking the bank? Here, we reveal five striker options that are not only affordable but can also become the pillars of your front line.
1. Beto: Speed and Precision on a Budget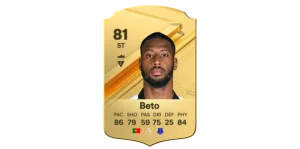 Beto stands out as a formidable choice for those just starting out in Ultimate Team. With a minimal investment of just 700 coins, you get a striker with excellent speed and shooting skills. His "Sniper" chemistry style makes him a lethal option in front of the opposite goal.
2. Kundananji: The Perfect Attack Combination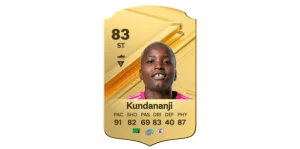 For just 7,500 coins, Kundananji offers speed, dribbling, and an enviable shooting ability. His five-star weak foot, accompanied by a finisher chemistry style, turns him into a true goal-scoring machine.
3. Jule Brand: Evolutionary Potential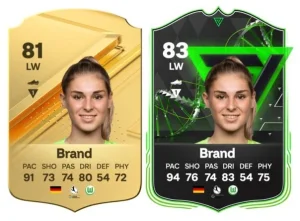 Jule Brand is the ideal choice for those looking to invest in a forward evolution. His ability to shoot with both feet, his speed, and his dribbling skills stand out. Although his shooting value may seem low at first glance, with the right chemistry cards, he becomes a real threat.
4. Timo Werner: Golden Efficiency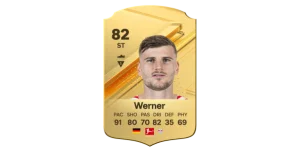 Timo Werner is a solid option even in his base version. With standout values in speed and shooting, Werner is a striker that can make a difference in any match. His dribbling, combined with a 4-star weak foot, makes him a smart investment for less than 3,000 coins.
5. Ansu Fati: The Young Prodigy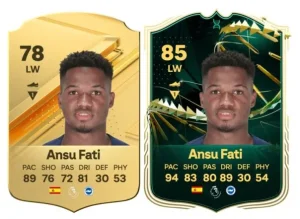 While Ansu Fati's Evo version has a higher cost, his standard version is perfectly functional and scalable. With exceptional dribbling skills and a powerful shot, Fati is an option to consider for those looking for youth and talent in the attack.
Make a Great Cheap Team
Optimizing your FUT team doesn't have to cost you a fortune. These five strikers are proof of that. Analyze your needs and select the players that best fit your playing style. Enjoy scoring many goals!