Recall that a young hacker leaked the source codes of GTA 5 and the first images of GTA 6. This young man may not be tried in court, but it will be confirmed whether or not he committed the crimes he is accused of.
Serious leak of Grand Theft Auto 6
In September 2022, the house of Rockstar suffered a serious leak, revealing very important data from Grand Theft Auto 6. Arion Kurtaj, a 17-year-old young man, made the important leak. Arion Kurtaj was accused of selling Grand Theft Auto 6 data and selling Grand Theft Auto 5 codes before he was arrested.
This young man also answers to the pseudonym Teapot. He is currently already 18 years old. Although he pleaded guilty then, the crime is still under investigation. According to the information revealed by the media, Arion Kurtaj has been evaluated by a group of psychiatrists, and it seems that due to the results of his tests, the dangerous hacker will not be able to stand trial.
However, although this operation cannot be executed, a court will decide whether or not Kurtaj committed each of the crimes he is accused of. Kurtaj is charged with two counts, three counts of conspiracy, two counts of fraud, and six counts of computer misuse.
Arrest of the hacker
Following the GTA 5 and GTA 6 data breach, the hacker's arrest was almost immediate. The hacker was quickly arrested after being identified as a suspect in both attacks by U.S. federal law enforcement. In addition, U.S. federal law enforcement collaborated with their U.K. counterparts. A.K. This hacker is apparently a member of the group known as Lapsus$ and is suspected of both attacks.
On the other hand, according to a police source, the attack on Rockstar and Uber would have involved at least two other people, and more arrests are expected. According to the investigation, it seems that Kurtaj has teamed up with two other hackers to expose the secrets of GTA 6 and GTA 5.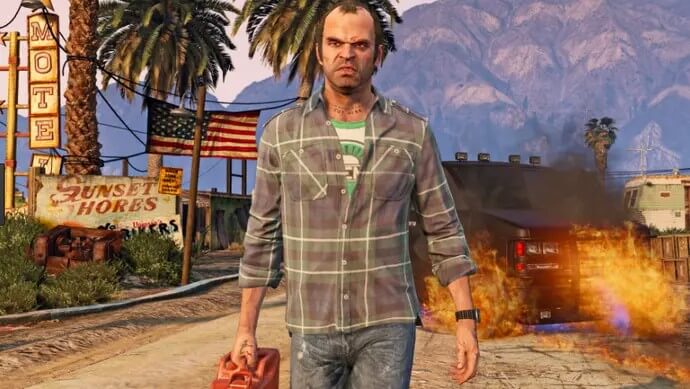 Rockstar apologizes to users for GTA 6 leak
In response to the breach caused by the hacker, who also worked with the Lapsus$ collective, Rockstar apologized to gamers last year.
Rockstar's statement said it was saddened by how they found out about the next game to be released. On the other hand, Rockstar commented that they are moving forward with their work and plans for the next Grand Theft Auto. In addition, they state that they are still focused on exceeding the expectations of their loyal users. Finally, this new title is expected to be released in 2024, with versions to be played on PS4, PS5, P.C., Xbox X/S, and Xbox One.