On August 26, all VALORANT fans could watch the grand finale of the VALORANT Champions 2023. Undoubtedly, it was a very special event with an important audience for the main broadcast and the different content creators.
For his part, Tarik, the content creator during the final, has reached a historical peak of audience in his broadcast of VALORANT Champions 2023. It is important to note that Tarik is one of Twitch's most popular VALORNAT content creators, and his broadcasts constantly reach important audience figures. However, the VALORANT Champions 2023 grand final broadcast saw the streamer reach a new personal best.
Tarik reaches an all-time high audience for his VALORANT Champions 2023 broadcast
Tarik was at the grand final on August 26, broadcasting every detail of the epic match between Evil Geniuses and Paper Rex where EG won against its rival and was crowned as the best team in the world.
Now, Tarik was sitting on a couch at the Kia Forum in Los Angeles with his partner, Disguised Toast. Throughout the telecast, we could see different content creators joining the two of them intermittently.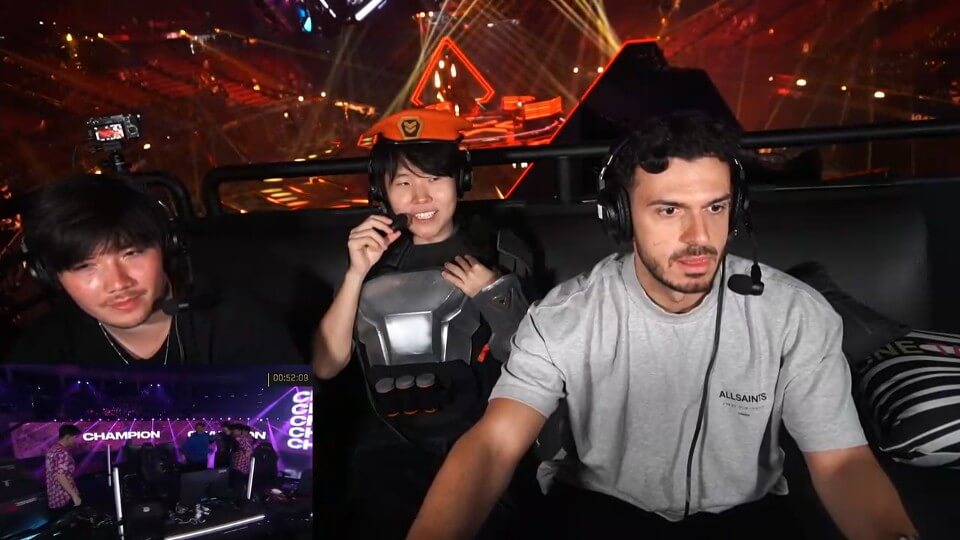 According to the broadcast data published by Sully Gnome, Tarik managed to reach the maximum peak audience with 215,600 simultaneous viewers. Without a doubt, this is a staggering number of people. Let's remember that many people love to watch important esports broadcasts from their favorite content creators. Tarik's broadcast demonstrated this.
Tarik's record-breaking broadcast of VALORANT Champions 2023 could not compete with the main broadcast, which reached a peak audience of 307,000 concurrent viewers. However, with over 215k people on his Twitch channel, Tarik proves he is one of the most influential and beloved personalities in VALORANT content creation.
Major esports tournament viewing parties
As mentioned before, Tarik is a highly influential content creator in the VALORANT world. With his charisma in the last two years, Tarik has managed to attract more than 100,000 viewers at his VALORANT tournament viewing parties. Tarik's previous record viewership was at a joint broadcast of the VCT LOCK//IN in So Paulo on February 24.
However, although the record set by Tarik is very important, it is not the most popular telecast on the platform. In terms of maximum audience, all the broadcasts in the top 10 exceeded one million viewers. The broadcast with the highest number of viewers was that of Ibai on July 1 of this year, which attracted 3.4 million people simultaneously. Undoubtedly, esports tournament broadcasts from content creators prove to be just as important as official broadcasts.