The competitive landscape of the Call of Duty League (CDL) is evolving, and as the buzz around the 2024 season grows, the community has received a sneak peek into what's to come. While awaiting official confirmations, here are some major takeaways based on recent leaks.
The New CDL Schedule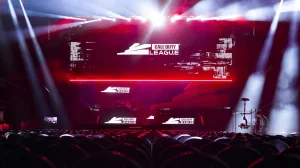 The ever-changing dynamic of the CDL has always kept fans on their toes. With a track record of season-to-season modifications, from its start date and format to the count of Major tournaments, this year is no exception.
Here's a Glimpse of the Upcoming Major Events:
Major 1 – The Boston Showdown
Qualifiers: December 8 – January 21 (three-week festive break)
LAN Event: January 25-28
Major 2 – Location Yet to be Revealed
Qualifiers: February 16 – March 17
LAN Event: March 21-24
Major 3 – Awaiting Confirmation
Qualifiers: April 12 – May 12
LAN Event: May 16-19
Major 4 – The Countdown Begins
Qualifiers: May 24 – June 16
LAN Event: June 20-23
Call of Duty Championship Grand Finale: July 11-14
The slight extension in the qualifier weeks, now four instead of the conventional three, means that teams will compete in seven qualifier matches instead of the usual five. This reformed structure aims to offer a more transparent overview of team rankings leading up to the prominent LAN Majors.
The Growing Significance of LAN Points
With whispers about an increase in LAN points, it's evident that Major matches are going to hold even more weight. A highlight of the revamped structure is the rearrangement of the LAN Major schedule. In an attempt to reduce the idle time, the Winners Final is slated to be the penultimate game on Sunday, just before the Grand Finale.
Hosting Venues: Who's Taking the Lead?
Apart from Major 1, which is set to stir excitement in Boston, other venues remain under wraps. Speculations suggest that fan-favorites such as OpTic Texas and Toronto Ultra are contenders in the race to host these adrenaline-pumping matches.
Team Roster Reveals: The Wait Continues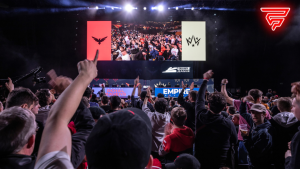 Most CDL teams have disclosed their rosters for the 2024 season. As anticipation builds, three major teams—Carolina Royal Ravens, Las Vegas Legion, and Los Angeles Guerrillas—are yet to make their big reveal. While the rumor mill is abuzz, certain notable signings seem probable. Las Vegas Legion is purportedly in talks with big names like Eli 'Standy' Bentz and Dillon 'Attach' Price, and there's growing chatter about James 'Clayster' Eubanks possibly aligning with Carolina.
Stay Updated!
As the gaming community awaits the release of Modern Warfare 3 in a mere fortnight, the return of CDL promises to be bigger and bolder. While the leak offers a detailed blueprint, fans should gear up for possible tweaks before the season kick-off.
Stay updated with the official Call of Duty League announcements and don't forget to check out our predictions and insights on esports.gg.